At C'est Lä Vé our mission is to revolutionize the snacking experience by providing affordable, vegan, and convenient snacks that promote health, sustainability, and compassion. Our unwavering commitment is to redefine the way people snack, empowering individuals to make conscious choices that benefit their well-being, the planet, and all its inhabitants.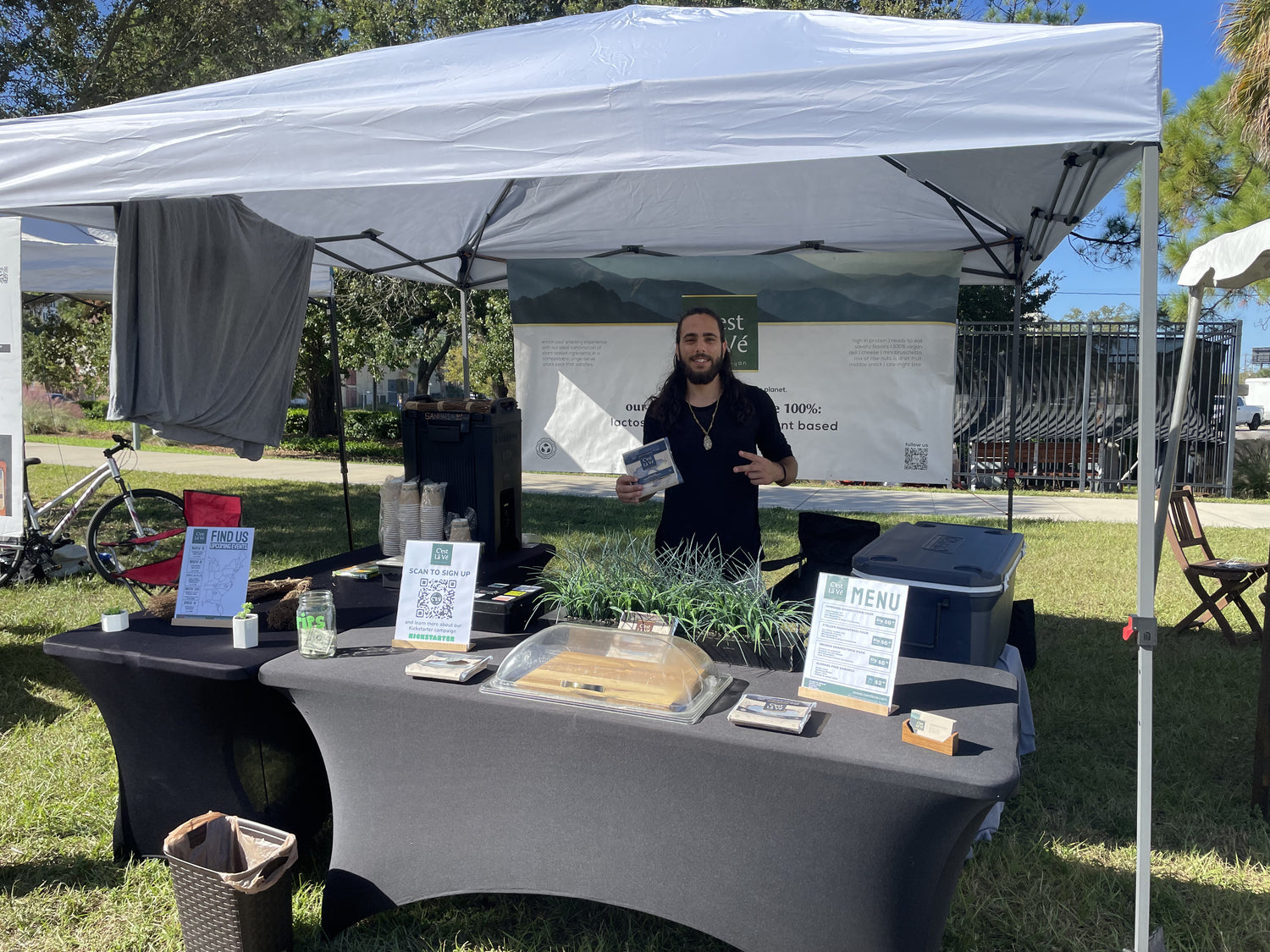 How It All Started...
Founded in 2022 in Richmond, VA, C'est Lä Vé emerged from the vision of Yosef Mirakov Cohen, a passionate advocate for veganism, sustainability, and convenience. Yosef's journey began when he encountered a personal challenge: the absence of readily available vegan options to popular snack products such as 'Lunchables' and 'Hillshire Snacking.' This inspired him to embark on a mission to create a solution that would cater to the needs of vegans, environmentalists, and health conscious people alike.
Yosef's determination to fill this gap in the market led to the birth of C'est Lä Vé — a brand committed to providing affordable, vegan, on-the-go snack-sized charcuterie packs for those seeking a convenient and nutritious protein-packed quick bite. Recognizing the fast-paced lifestyles of modern consumers, we envisioned a range of snacks that would not only be cruelty-free and sustainably sourced but also offer the ease and efficiency that busy individuals crave.
Our Delicious Charcuterie
We strive to empower individuals with plant-based snacks that deliver a burst of deliciousness, packed with wholesome nutrition and sourced from high-quality plant-based ingredients. With a commitment to environmental responsibility, we prioritize sustainability throughout our operations, from ethically sourced materials to eco-friendly packaging. Through our innovative and purpose-driven approach, we aim to inspire and support a growing community of vegans, environmentalists and health conscious individuals. Together, we are reshaping the snacking landscape, fostering a healthier world, and making compassion accessible to all.
What We Stand For
Animal Welfare

Because we know prioritizing compassion results in using less land, wasting less water and causing no harm

View Products

Environmentalism

Everything we make has an impact on the planet. Learn more about our compostable packaging

View Sustainability

Transparency

We make sure all our ingredients are always fresh and plant-based for amazing flavor and impact

View Suppliers